---
Beatles fans are most familiar with the original British albums, so I have sorted them in the order of their releases along with all of the lyrics. This discography also includes the Apple (Parlophone) compact disc releases. I have provided enlarged images of every U.K. album cover and U.K. singles in JPEG format that you may download if you'd like. There is a separate page for the newer compilations that were released after The Beatles broke up in 1970. Please have fun.
Beatles Songs Index
All Beatles songs in alphabetical order and with links to lyrics.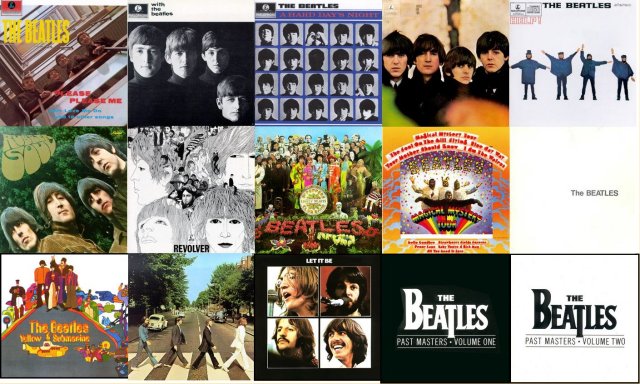 ---
The Beatles Midi Files: This is a library of over 200 Beatles songs in MIDI format that you can download and play using programs like Winamp, which is free. The file is self-extracting and will unzip the files to the folder of your choice. The file size is approximately 1.4 Mb.
---
Back